AN : I dedicate this to Jasmine Rahul who wished to read an article from me on the basis of my childhood favourite movie -Gulabi. I was hell confused about whom I should select as leads because J.D. and Maheswari's magic at the original movie was like a hallucination of love which will remain in your mind forever. Finally after much thought Parineeti Chopra and Arjun Kapoor's faces came to my mind. Actually we are missing this pair very much in Bollywood now a days. I love their chemistry very much and thought I should write this one featuring them.  For my love towards this movie and the actors I couldn't stop myself from adding them in Cover Page too. I am not sure whether this can match up with original one, but this is just an attempt. So guys please read and tell your views 
Let's move to the story now .
A college campus is shown. A gang of some students are doing fun there . Suddenly they saw first year students arriving on the college. One of the guy from the gang moved and started throwing muddy water on girls. When one of the girl protested against it the gang leader came and applied more mud on her cheeks and whole face. The other guys grabbed her hands from behind and they all applied mud on her whole body and face and pushed into the ground.  She screamed in pain …."Ah!!"
Suddenly another guy came behind the gang and he touched the gang leader's back. He turned and looked him in anger
Gang leader : Ayee!! Kaun he tu ?
That  guy suddenly gave a tight slap at his cheek.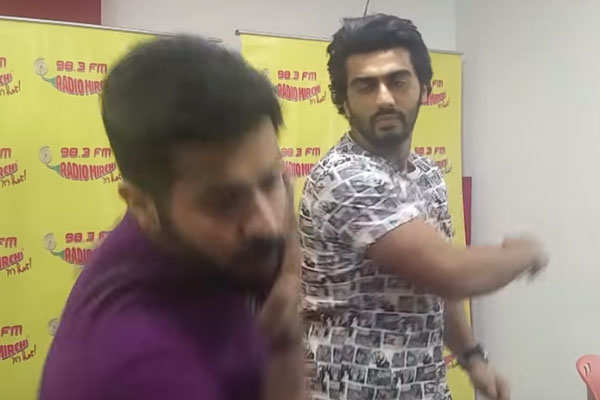 The girl who was fully covered with mud looked him with teary eyes.
He looked her and said : Aap jaayiye. Mein aur mere saathi inn logon se nipat lenge.
That guy's friends came and they beated the guys who grabbed that girl . The girl ran away to the verandah and stood there in fear . She saw a chase fight between the gangs and ultimately the one who saved her successfully defeated the bad group who was teasing girls.
A smile was carved on the lips of that girl. Before she could tell anything to him that girl's friends came there.
Rhea : I am sorry , this happened with you. I was in class when this was going on. Any ways Ashwin have saved you. Now come with me to washroom and clean your face.
She went  to washroom. When she started cleaning her whole face and body with water she looked herself on the room mirror  and smiled herself by shutting her eyes
Her mind was revolving over the deadly stunt performed by the savior Ashwin for her sake . Meanwhile Ria was knocking the door continuously .
Rhea : Oye Manvitha!!! What are you doing there ? Are you taking a bath ?
Manvitha opened the door and looked her
Rhea : Yaar, Are you okay naa ?
Manvitha : Oh Jeeju ko saath leke aayi hein kyaa ?
Sid : Rhea, Mannu haven't changed a bit. Mannu we are your seniors. We were in class when the whole thing was going on.Thank god Ashwin came in right time and saved you from that Idiot Rocky's gang.
Manvitha : Aswhin , sweet name
Rhea : Not just name, he is actually very sweet guy. You should thank him
Manvitha : I will do it.
Rhea : Mannu you can change clothes at my room.
Manvitha : What about warden ? I am not a student who is residing in hostel.
Rhea : Don't worry, I will tell her. Let's go
Sid : Rhea , Don't forget to meet me at Rose Garden.
Rhea :Sure, I will be there at interval , Bye Sid.
Sid : Bye
Manvitha ; What's that rose garden ?
Rhea : Mannu, that's the special place where the love birds of this college meets. Every one's love story blossoms there like the beautiful red roses of that garden.
Manvitha : Like yours and Jiju's
Rhea : Mannu, I am elder than you , I mean I am your Buwa's beti . But not very much elder and Sid is also elder but not that much . Stop calling that Jeeju and all.
Manvitha : Chill, I was simply making fun of you only. But yeah would love to call him Jeeju one day. By the way how is Buwa and Phoopha ? After job transfer to Delhi you three are not coming to Pune at all .
Rhea : Paapa is not getting time yaar. But now on weekends I will be coming to your home at Pune. Yaar you also take room in hostel. Journey is long and it will be difficult for you to go home always .
Manvitha : I will discuss this with Paapa. If Paapa agrees I will be here and you have to share your room with me .
Rhea ; You are always welcome , my cute sissy.
Manvitha : By the way I want to thank Ashwin. Can you tell me now where he could be ?
Rhea : May be at the sports ground. He is a good foot ball player.
Manvitha : Fine. I will meet and thank him.
Manvitha made a Thank you Card in piece of paper and walked to the ground. She watched Ashwin playing with his friends
Manvitha thought : He is playing with much fun. I shouldn't disturb him. What to do ?
Manvitha find the steps where the bags were kept.
Manvitha thought : May be after playing he will come and sit here. I should keep the thank you card here only
Manvitha kept the card beside the bag and started walking on the other side. Suddenly she saw Aswhin and friends finishing the game and coming towards there.
Ashwin  sat at the step and suddenly his eyes fell on the card. Manvitha hide behind a pillar and watched him
Ashwin opened the card and read it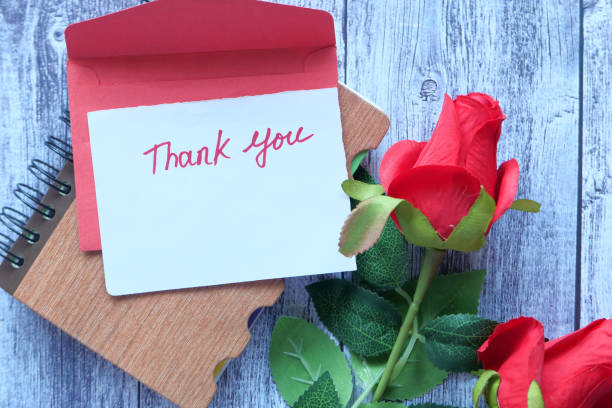 Arjun : Thank you with a Red rose
"Yaar lagta hein teri girl  ne specially tujhe thank you card diya hein "
Ashwin : Kuch bhi !!!
" We are telling true, this card is given by that muddy girl whom you saved . Yaar her face was not visible that time. She had only kept it here . "
Ashwin : Why she kept this card ? She should have directly come and tell this.
" Yaar you are so unromantic. Aisa thodi hota hein ? This is a cute way of girls for expressing their feelings . "
Ashwin : You guys are confusing me . Anyways I am taking this Gulabo's card and rose with me . That's it
He said with a smile and waved his hair in a stylish manner
Manvitha looked him intensely from the corner . She thought : Gulabo!! What if I really became Gulabo ? It would be crazy and the best thing I could feel.
Few hours later at the library 
Aswhin was reading books. Without his knowledge Manvitha was watching him from another corner . He kept a flap on the book to read the rest parts later as one of his friend came to discuss something with him. As soon as Ashwin left Manvitha came there and placed a short note at the book.  Ashwin talked with that friend and came back to his seat . He opened the book and got surprised with the short note.
"I felt very much good when you took the thank you card and also the rose with you. Your hair is so shining when you waves it in style. Never change your hair style. You are little bit angry, yet cute hero who saved me when those bad guys teased me. And one more thing I really liked the name which you have given for me . Gulabo- means Rose and I love roses. Never forget to smile as smile makes you more charming , Ashwin . If you felt my short note as time waste then you can torn this one into pieces and pieces, I will feel bad for little. But trust me I won't feel anger on you. But if you felt it as nice then show your approval through a sweet smile and write what you felt after reading it in this one itself. "
Yours one and only , Gulabo
Ashwin took the short note and stared every where to watch who is the actual girl .But he didn't find any one there. His eyes went on a girl who was keenly reading a book. Ashwin went near her and asked : Are you Miss Gulabo ?
"No , I am Guddi. But for you I am ready to become Gulabo . "
She winked her eyes and looked him in excitement
Ashwin : No, It's alright.
Guddi : Arrey meri baat suniye
Ashwin ran from there and came back to his seat. Manvitha laughed seeing this.
Ashwin took a deep breath and smiled. He wrote something and kept the short note again on the same book.